The Great Dale House Car factory built somewhere between 50 and 60 Great Dale House Cars on Parker road in Denver, CO in the 1960s.  The founder, Dale Wasinger, appears to be a very unique individual who succeeded in real estate (millionaire?), the used car business, auto body business, Casino Gambling (he wrote a book), and inventing (he invented a way to cut cars in half).
He says that he couldn't use the campers of the 60's because they were all based on trucks; which made it difficult for him to operate and use. He found a 1961 Cadillac with a crushed rear-end and tried to get another company to make a house car for him, but they were too busy… So he made his own. He followed it up with a 1962 Oldsmobile and created a pattern that all Great Dale House Cars would follow from then on.
Here's a restored version of what the original one might have looked like: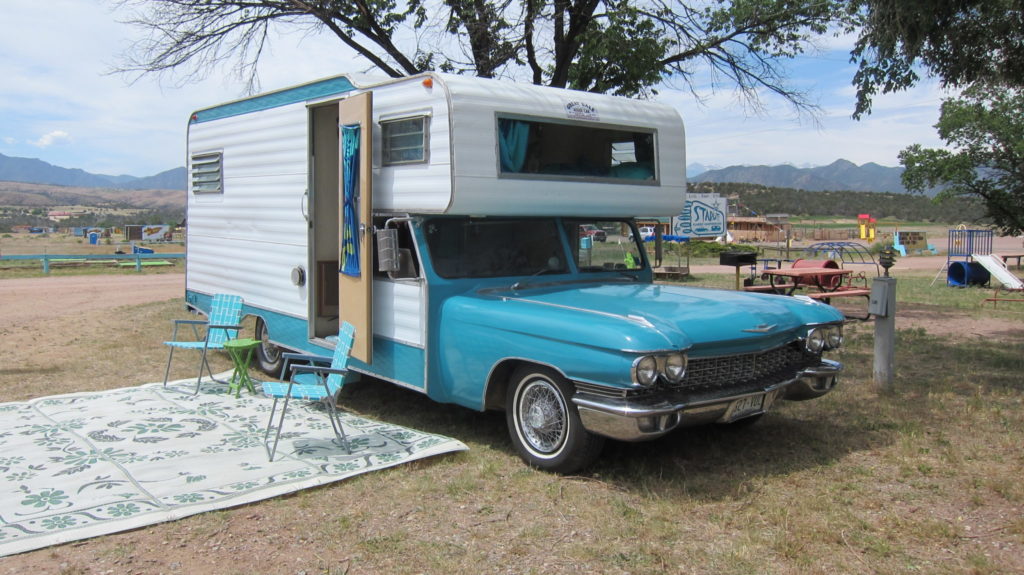 The finished house cars didn't weigh much more than the original cars, so no frame modifications were made to cars, like Olds and Caddies, that could take the weight. If he found a good price on a smaller car that had been rear-ended, he would cut it in half with his invention; and then splice it to a truck that had been front ended. "During his four-plus years of production he used Fords, Mercurys, Lincolns, Chryslers, Oldsmobiles, Pontiacs, Buicks, and Cadillacs. It is Wasinger's opinion that Oldsmobile worked best due to the original cars power-to-weight ratios. No mechanical changes were made to engine, cooling system, transmissions, front end, or brakes on any of the cars — only the frame and rear springs were modified."
The oldest model car appears to be a 1957 Dodge: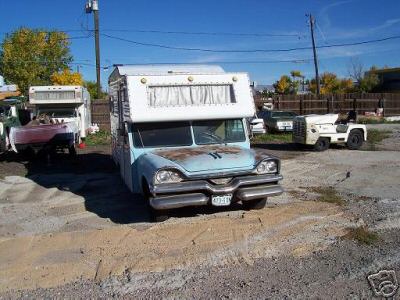 You can get more information about Dale Wasinger and Great Dale House Cars with these links:
We found our 1966 Great Dale House Car on Craigslist in 2012, which looked like the left-hand image below. The owner had three and we wanted the caddie shown above, but he wouldn't sell it to us. We ended up getting ours anyway as described in this post. http://greatdalehousecar.com/lina-and-chris-buy-a-great-dale-house-car/. Five years and counting and it looks like the right-hand side image today.

You can follow our progress in order at http://greatdalehousecar.com/1966-dodge-coronet-great-dale-house-car-history/