I bought this car in Denver approx 10 years ago. That was just a little before the retro RV craze started and got it for $2500.
The purchase was for my friend in Southern Sweden. We shipped it and a 56 Cad House car of unknown origin at the same time. All the paper work came with the 63 including where they upgraded to a 1970 Olds 455 engine at a dealership.
I have toured Sweden in the car twice once 7 years ago and again last summer. It runs perfect and with mostly flat land there and no mountains to speak of it really gets down the road.
This is a photo from that last trip.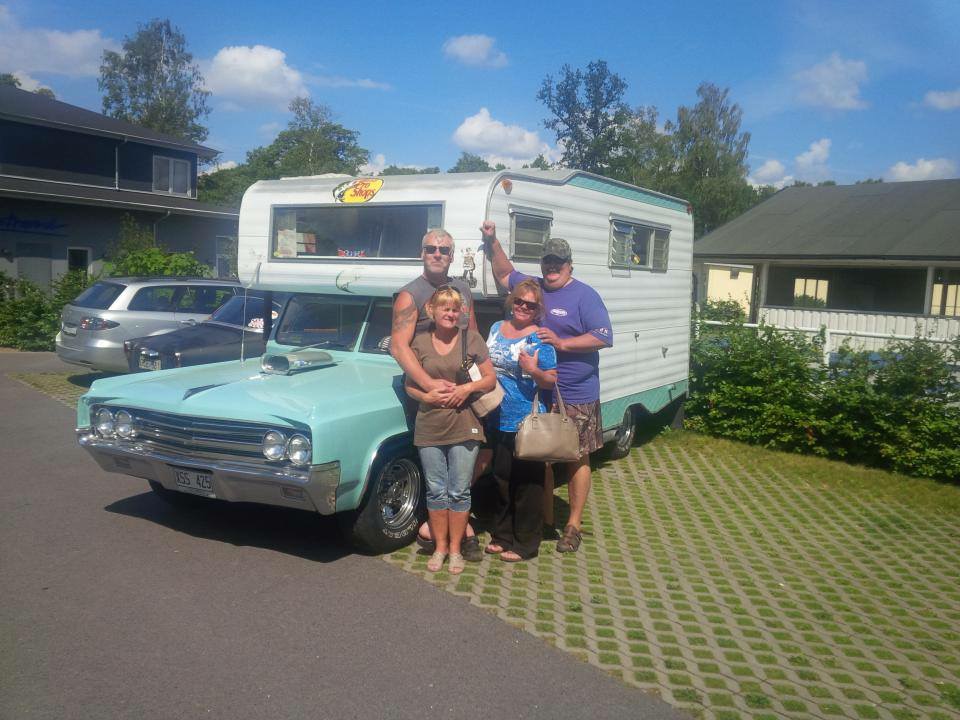 Benny Berggren is the current owner.
Wish I still has pictures of the day we shoved this car and another 56 Cad House car in a SeaTrain container.
The Cad was a non Dale car. It was rough and Benny has never done anything with it yet.
The Dale we were able to let his boy drive in. Then the 56 Cad we had to take tires on the wheels to drop the overall height and the. Rolll / shove it in with a forklift. It was 103 degree that day so inside the container felt like 150.
Here is my camper hookup now