Great Dale 2.4 is finally completed 3.5 years later.
If you remember back to the early COVID days and months; we weren't supposed to travel and go to public restrooms. The Great Dale 2.0 had the tiniest pull-out camp toilet, which was fine for emergencies and tiny people like Lina Dennison.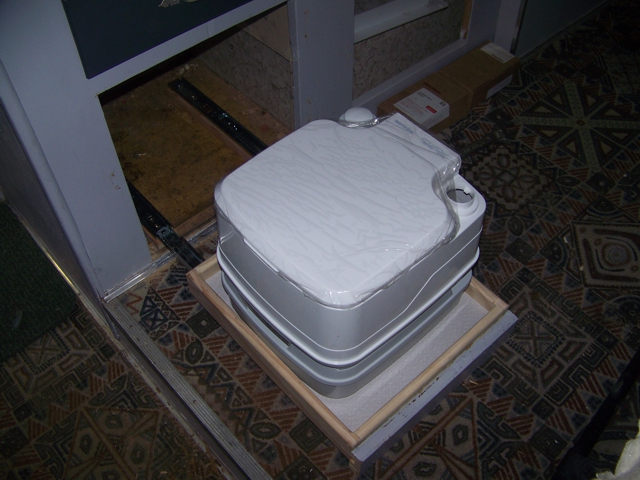 However, if we were going to use it full time while camping, we needed a regular-human sized toilet.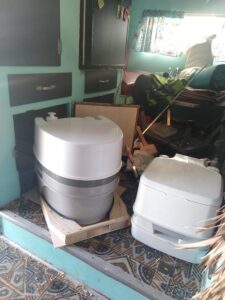 So we bought the toilet and I made the space as big as I could without building new doors. In that process, I disturbed the glue under the floor, which made the carpet feel lumpy and forced us to replace the floor.
Now that the carpet is gone, I had a lot more room, so I made a custom-sized sled for the toilet, put glider tape on the bottom, and made a false façade when showing off.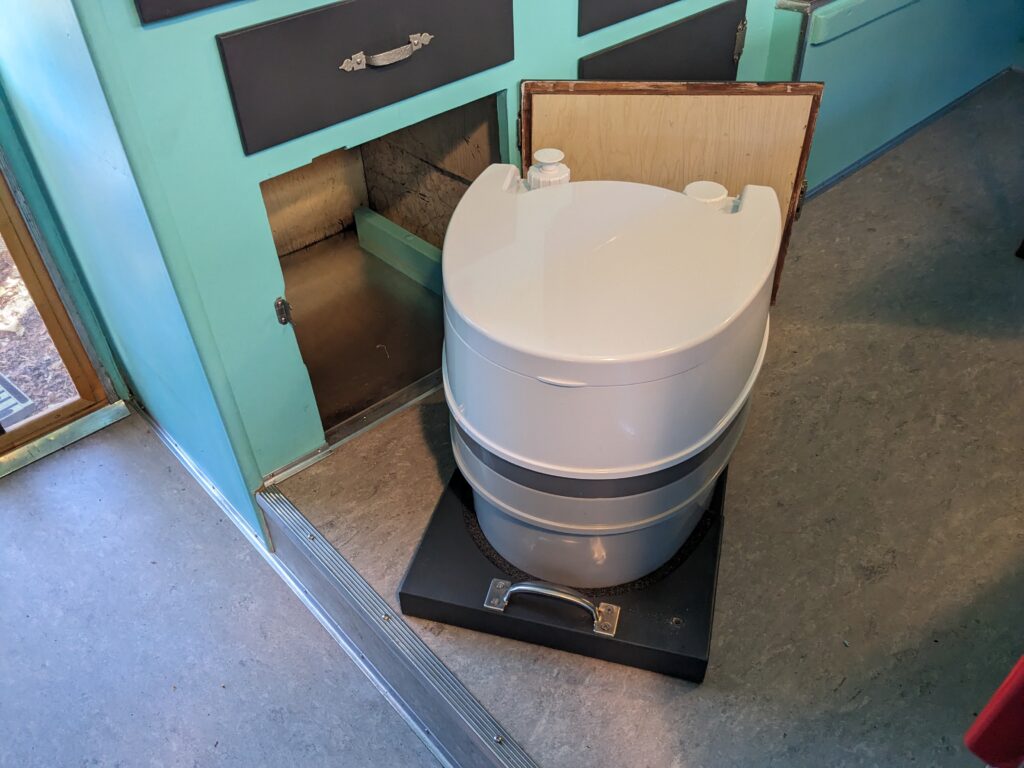 To use the toilet:
Pull of the false front that is held on by magnets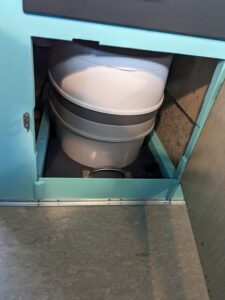 Pull the retaining bolt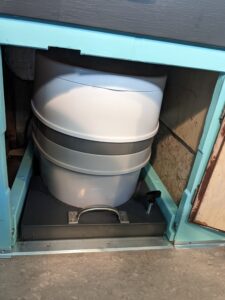 Pull the sled out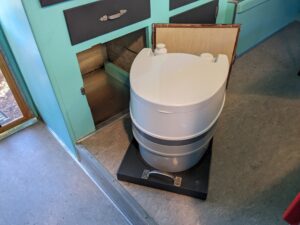 and get to business.