Lina made some great looking, but uncomfortably thin seats when we first bought the Great Dale. I decided that I wanted seats with spring, but couldn't find anyone who wanted to build them. One of our friends suggested I contact our local trade school to see if they had a program that would teach me how.
The Emily Griffith Technical College did have an upholstery program, but I couldn't get anyone to confirm that I would learn how to build a bench seat. I almost dropped out, but at the last minute decided to give it a try. Turns out it not a traditional class. You bring in an upholstery project and the instructor just bounces from project to project giving specific help for whatever stage you happen to be at.
Most of the other students projects involved recovering a couch or love seat. One guy was recovering his classic car seats, another woman was recovering boat cushions, and another woman was making blackout curtains. One poor woman spent three classes removing the staples from her project. Everyone seemed to be really impressed that I was building mine from scratch.
I started by building frames out of cedar in my shop. Then I brought the frames to the class where the instructor showed me how to add the springs and tie them down: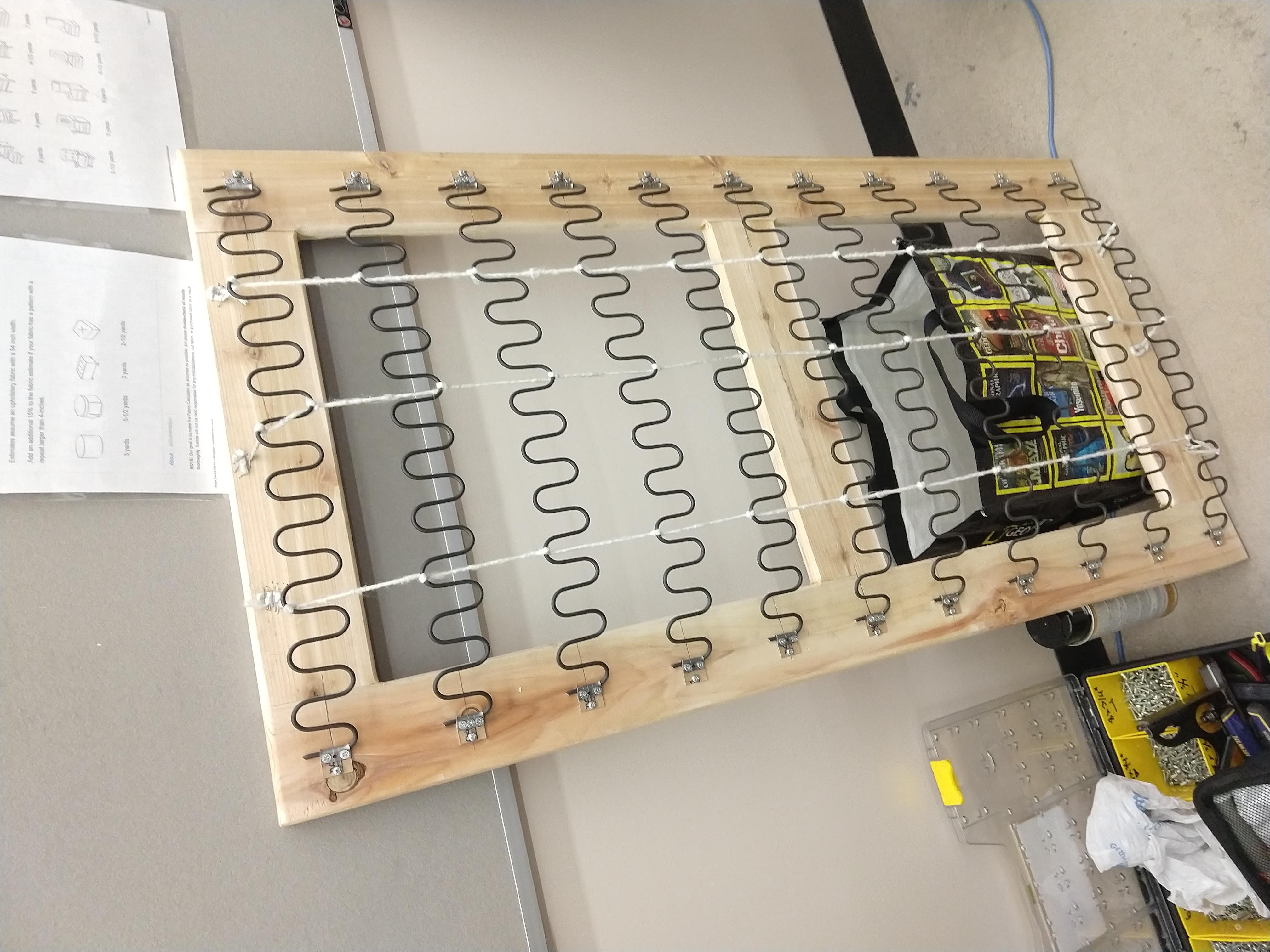 Then I added 3″ of foam and some dacron to smooth everything out. The instructor explained that dacron was the crumb coat of the upholstery world.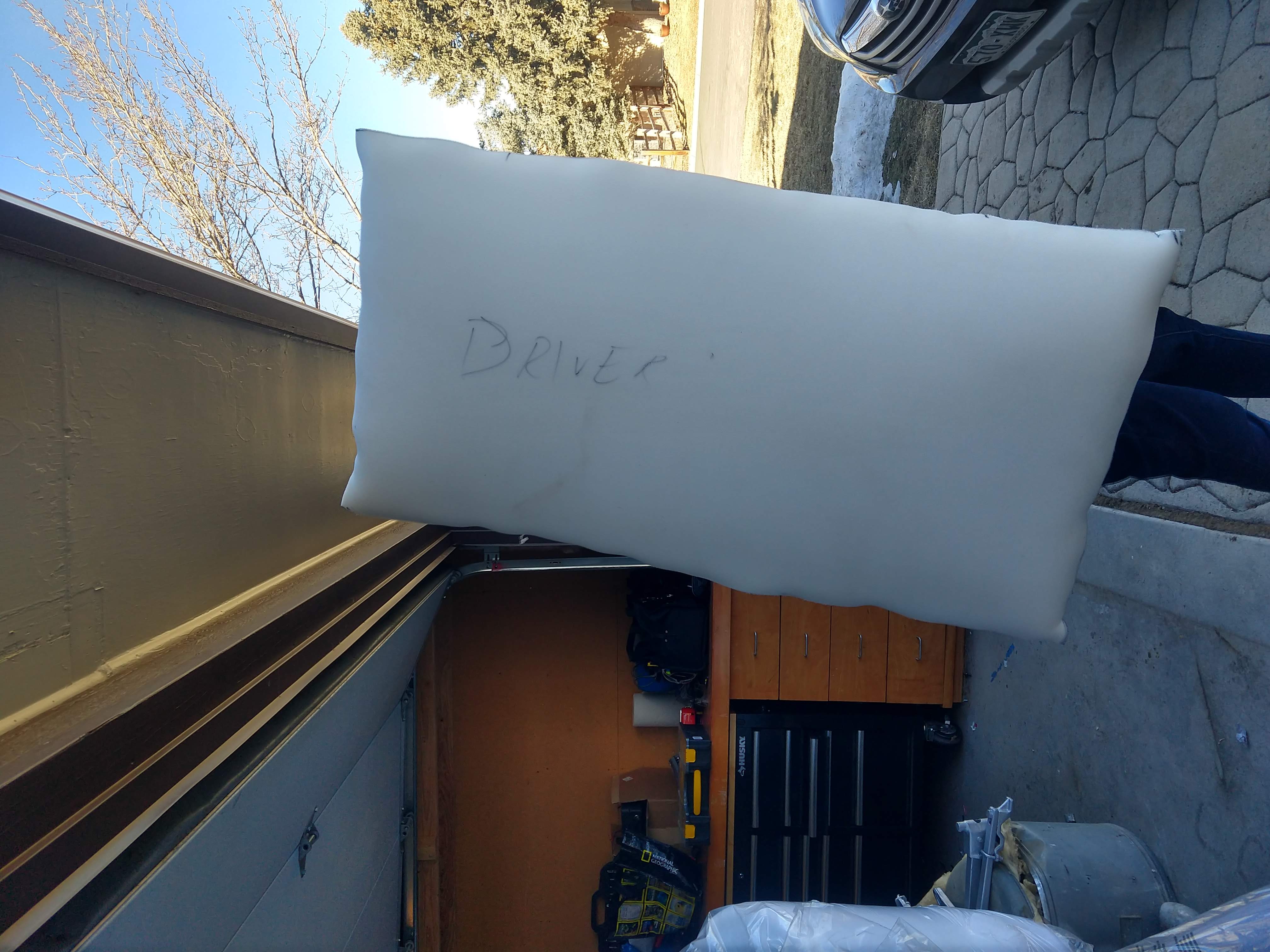 Then we measured the form and I sewed some covers from with a red vinyl to match the front seats of the Great Dale with some black piping. I was originally going to make the same style as the front seats, but I decided it wasn't sleek enough (or that it would be too hard).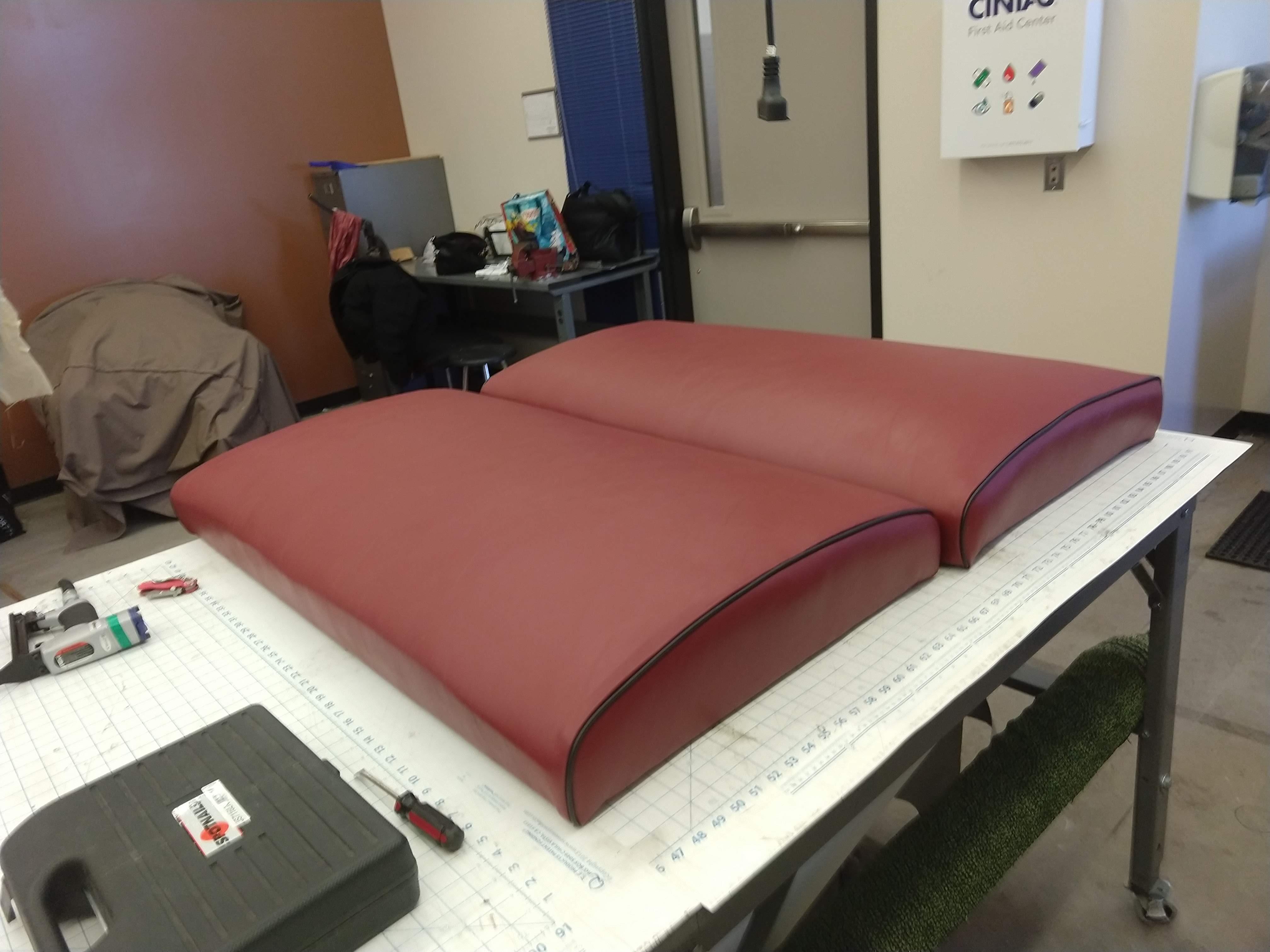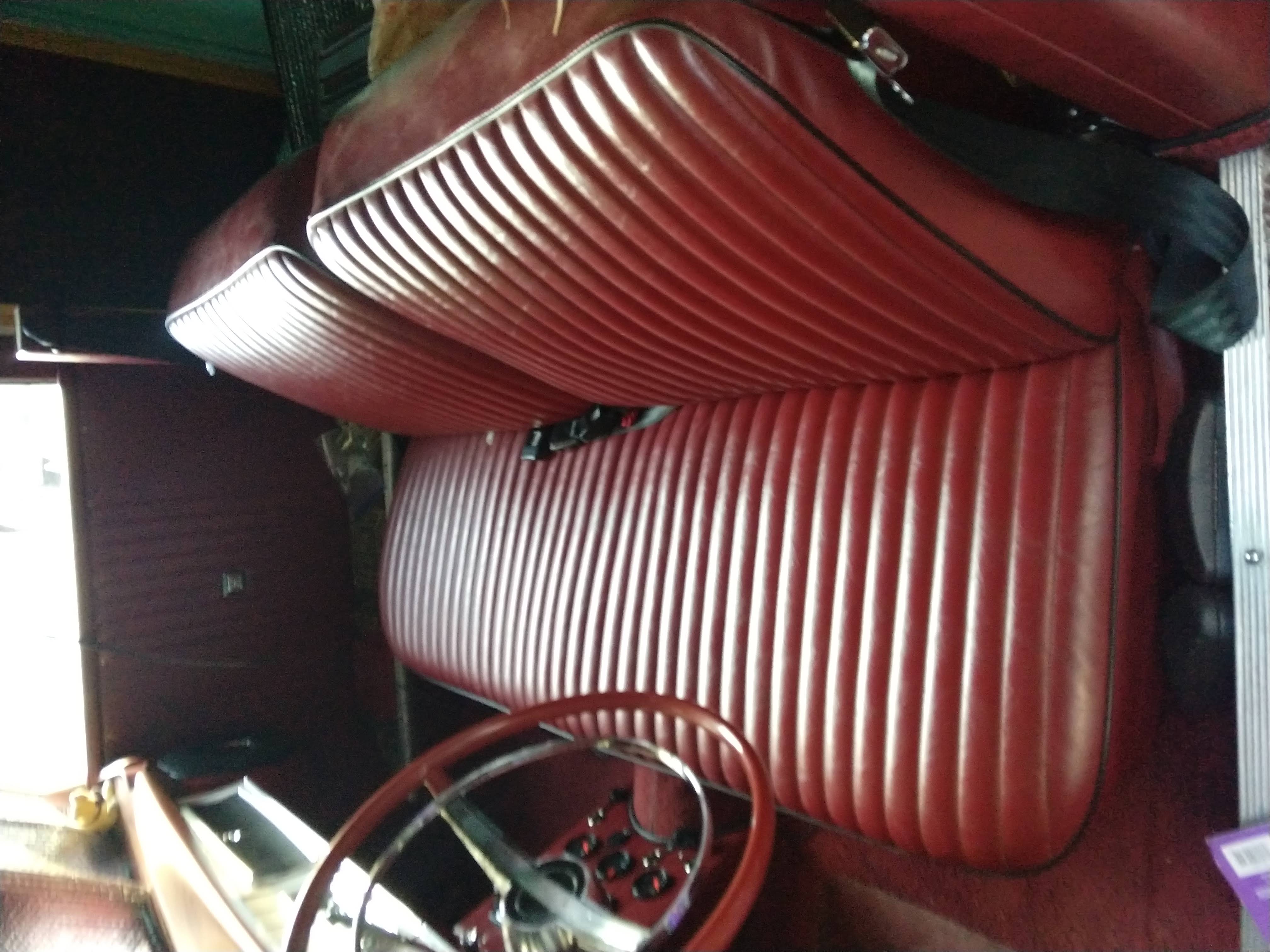 Of course the two sides weren't the same, so I measured it again and made a custom set on the other side.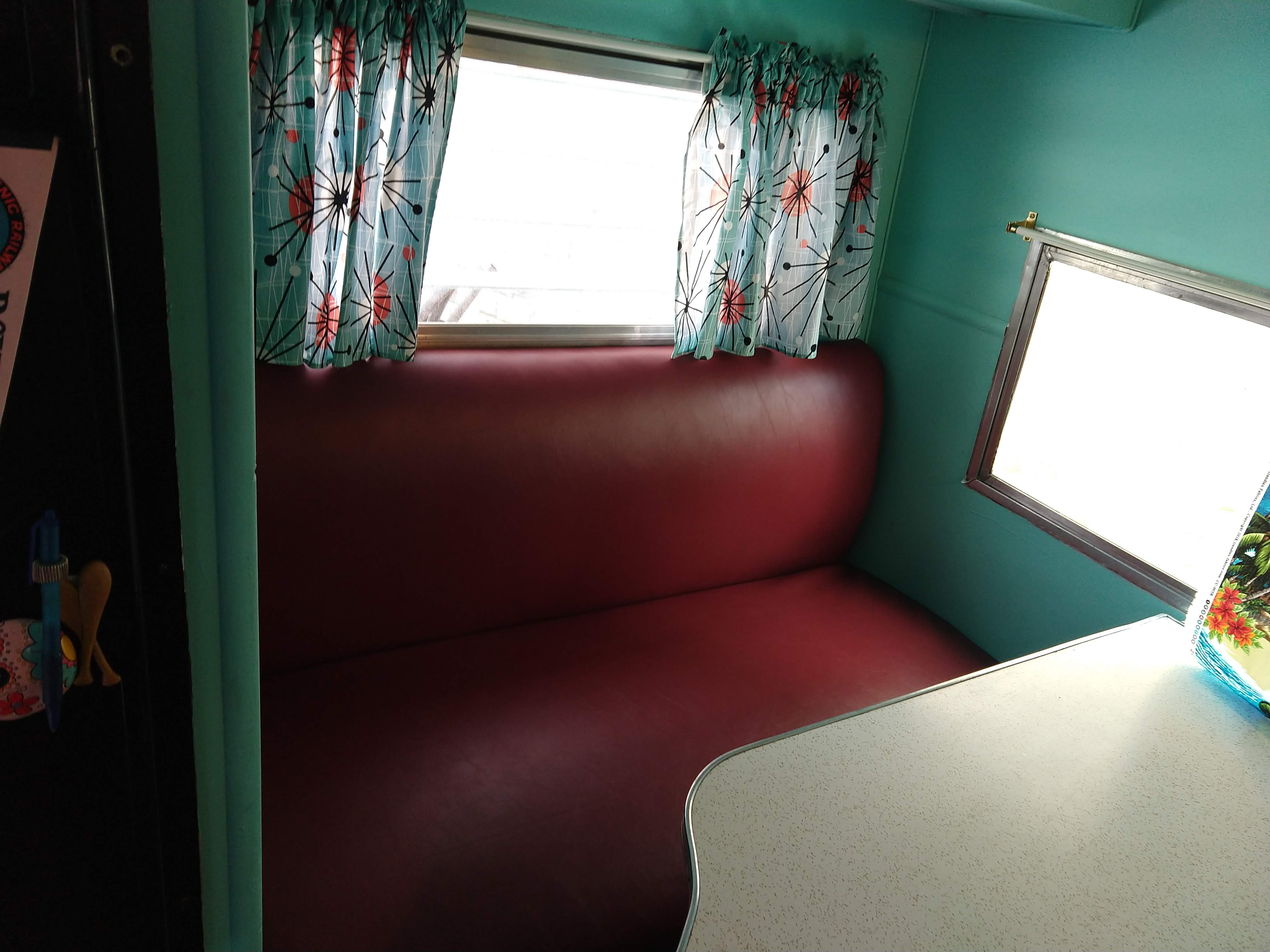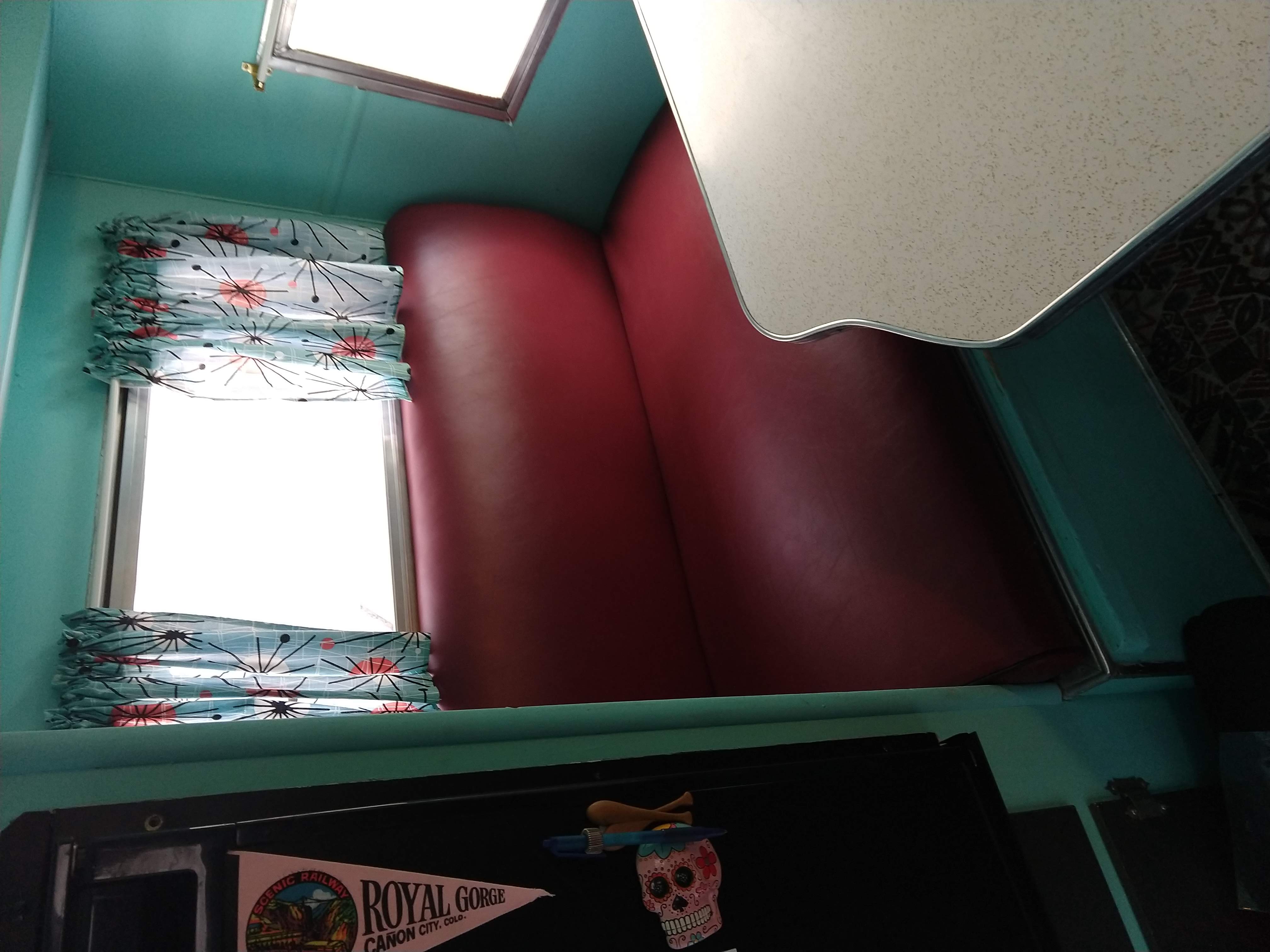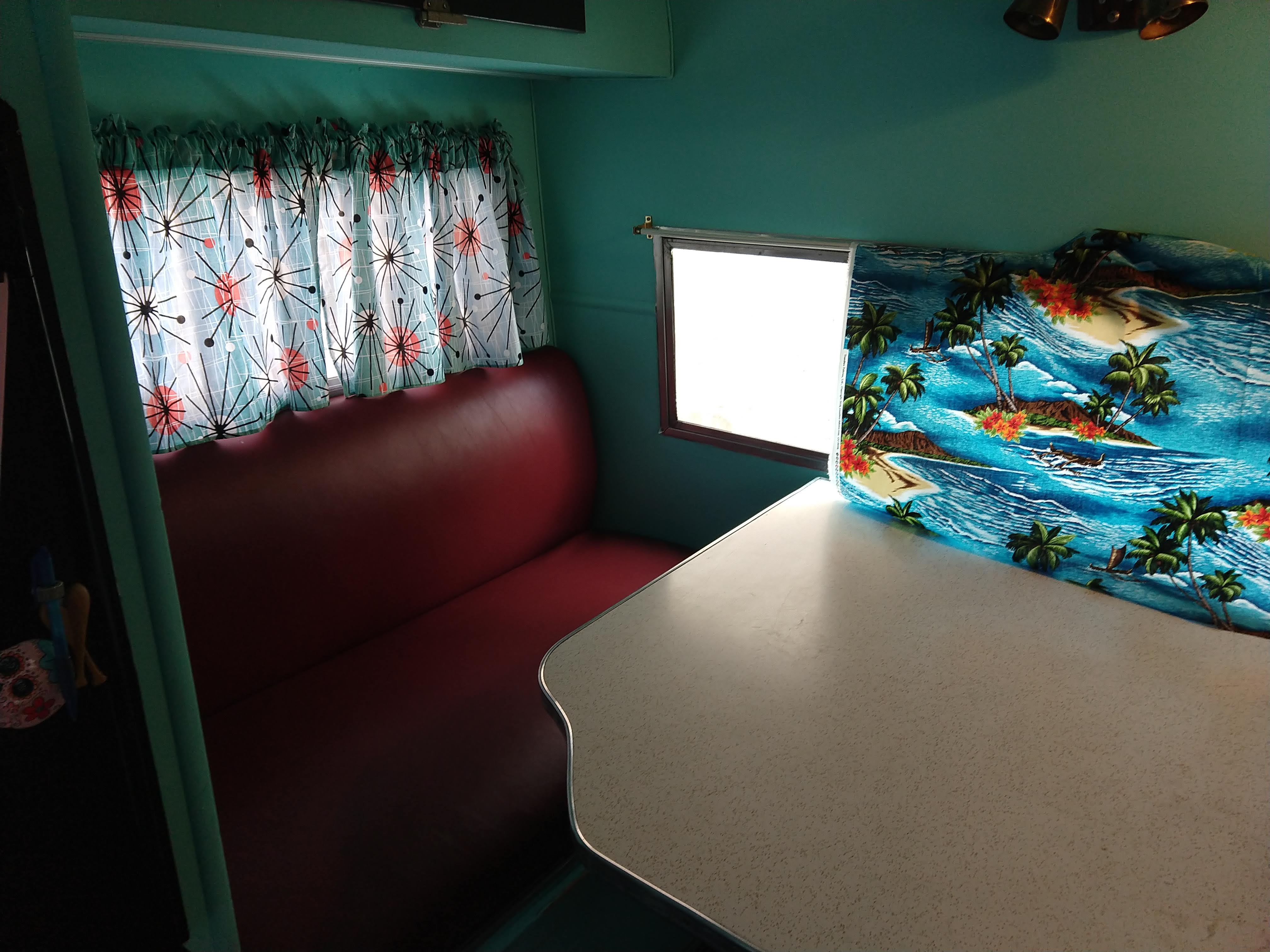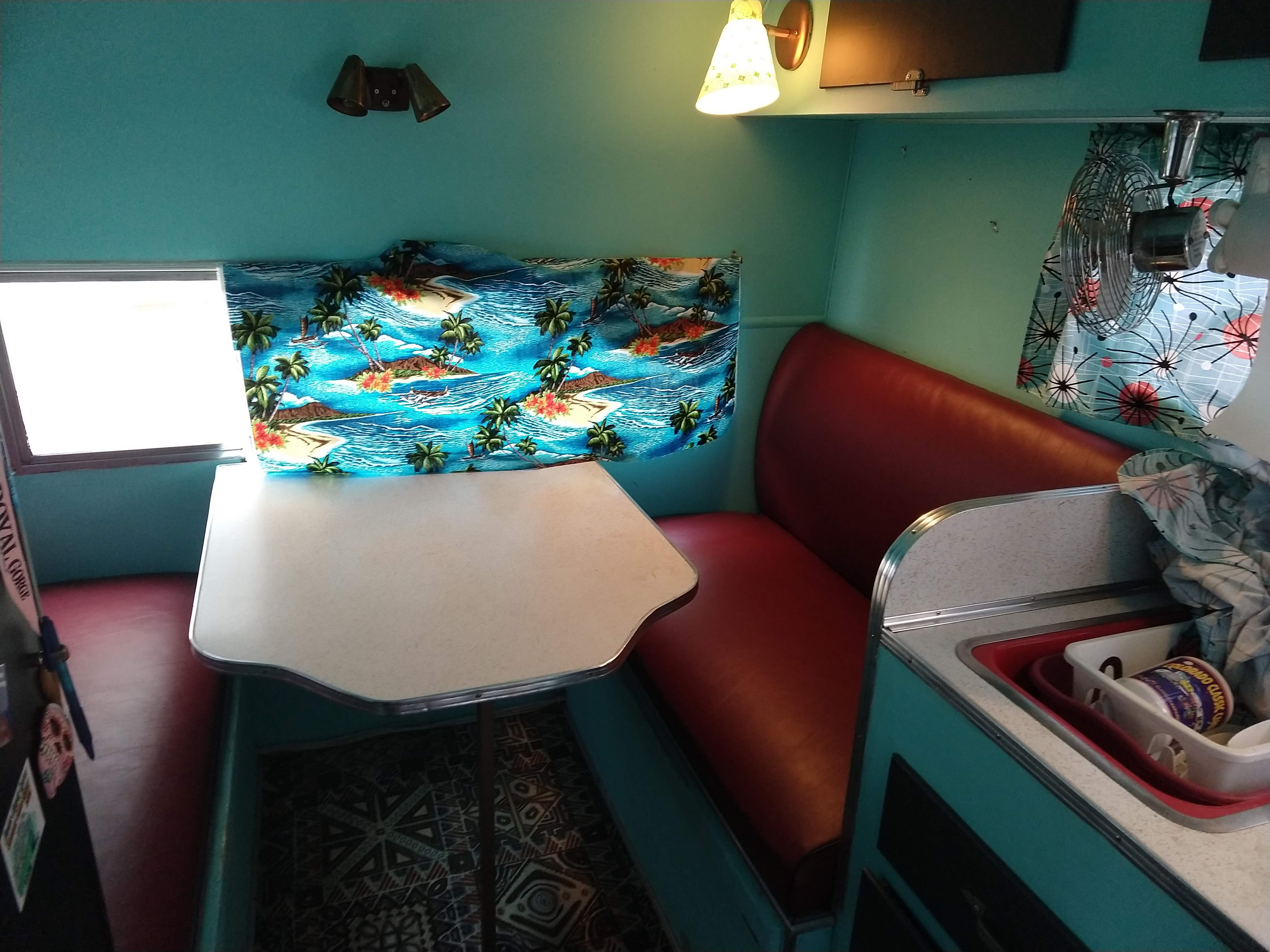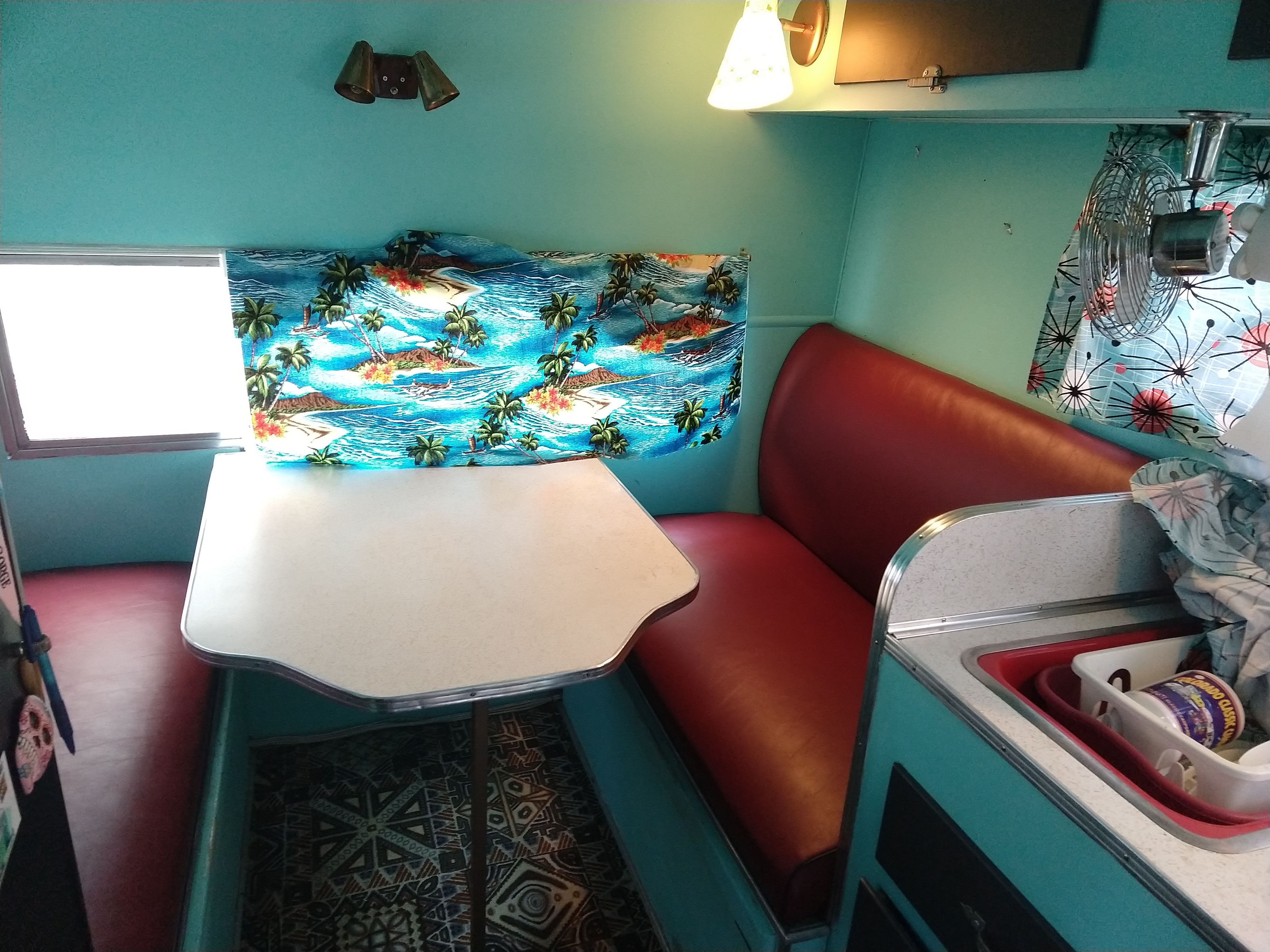 Then I mounted them in place. I think they look great. Now it's time to breaker them in!