We can see the end of the Great Dale Restoration project thanks to these fine people who helped with the interior and exterior.
The Great Dale front end was completely stripped before heading off to Larry at Retro Restoration http://www.retrorestoration.com/. Larry completely re-skinned the camper part and added a hidden bathroom before spraying the final paint job.
All of the trim was restored by Wade at http://classictrimco.com/.
The bumper was sent off to Georgia, and the guys at AMS Obsolete (http://mmpar.com) did an amazing job.
The Dale didn't have any emblems and I managed to get the complete set of original emblems, one at a time, after searching on Ebay for months.
Ron at Auto Weave Upholstery (http://www.autoweaveupholstery.com/) did the fantastic car interior and hooked me up with a specialist who could give it the final shine it needed, and fix the drivers side door.
And I can't forget the fine folks at Mopower Masters (https://www.facebook.com/pages/Mopower-Masters/134126706638040)who are responsible for all the mechanical work that allows us to actually cruise down the highway reliably!
Here are the results: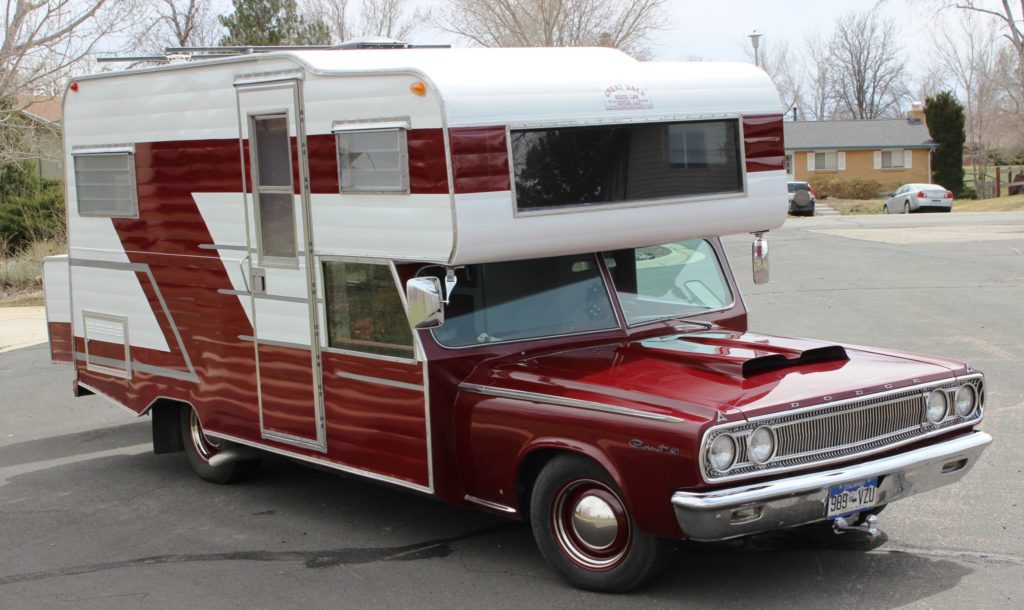 Here is a chart to compare the changes